News Update
FIFE Fund enables students to realize their dreams!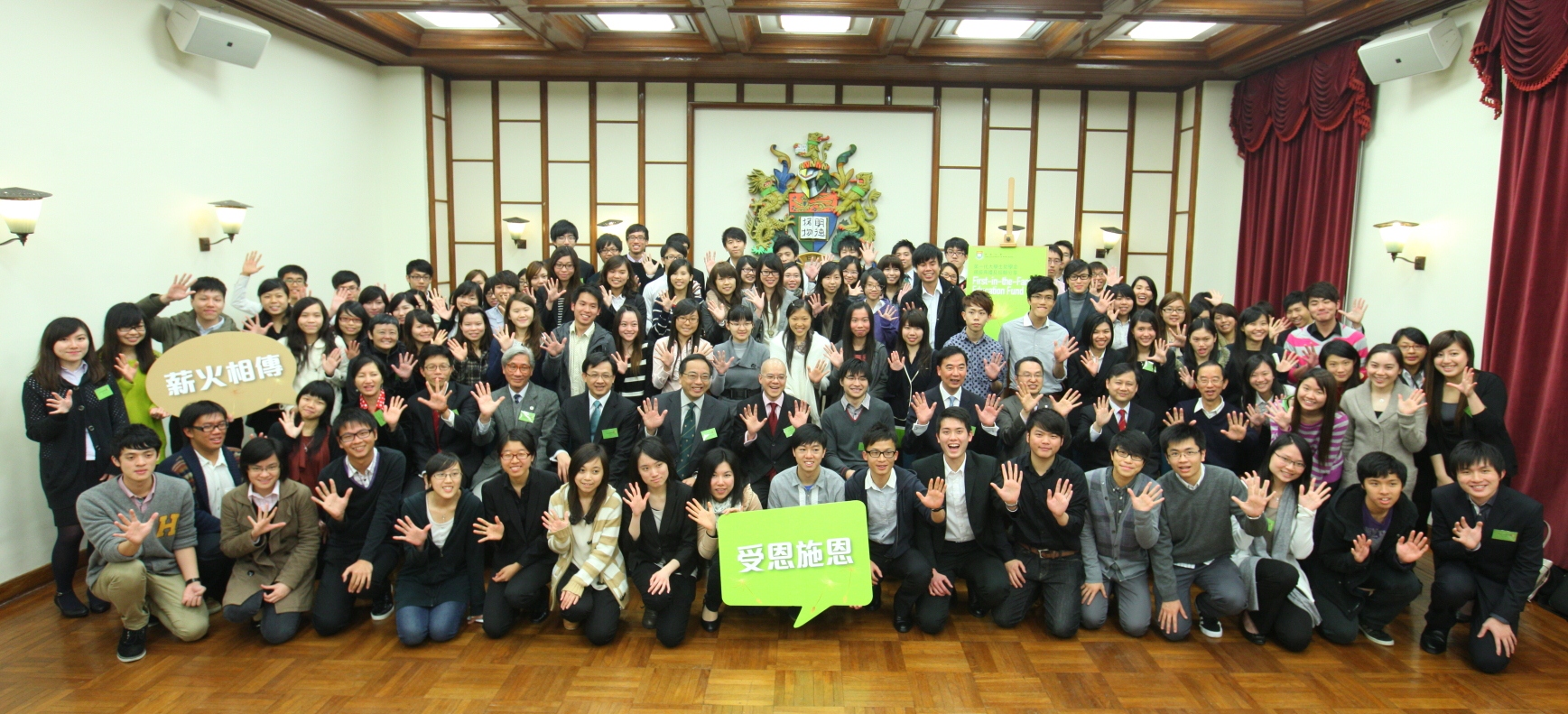 Over 150 students, families and friends, alumni, supporters gathered at the First-in-the-Family Education Fund Presentation Ceremony on February 23, 2012 for an interactive sharing on learning and of touching personal experiences in Convocation Room filled with warmth and joy.
A number of supporters of the Scheme and alumni joined these students and encouraged them to embrace the opportunities and challenges ahead. They were Mr Junius Ho, the President of Law Society and one of the young alumni donors, Mr Cao Zhen-Liang.
At the experience sharing ceremony held on that night, one of the FIFE recipients, Hui Wai Tung, told a very touching story that inspired the audience and even prompted some donors to make further gifts on the spot. Since Primary 3, Hui had wanted to learn to play the violin, but his family could not afford for him to take lessons. However, Hui did not give up learning and practising by himself. With the aid of FIFE Fund, he paid for some private lessons and took the Grade 8 violin exam. And he passed! Hui expressed his gratitude to the FIFE Fund donors who helped him to realise his childhood dream and took the opportunity to play a song with his beloved violin to thank all the donors.
In fact, the Scheme has benefited over 1,000 students in the past four years. More than 44% of the recipients used the FIFE Fund to participate in more than one learning activity, including service learning/volunteering, residential Hall activities, Internships, Language courses, Cultural Exchange Tours and Study Tours.
A big thank-you to all the supporters of the Scheme, which helps us to advocate equal learning opportunities while enables students to realise their dreams!